What are probiotics? The World Health Organization(WHO) defines probiotics as "live microorganisms which when administered in adequate amounts confer a health benefit on the host".[1]
Probiotics have garnered a lot of spotlight and popularity in recent years, as news of their health benefits and distinct lack of negative side effects have come to light. It's led to probiotics being widely available wherever vitamins and supplements are sold.
Some probiotics are found naturally within the human body, but just as many or even more are not. Regardless, all probiotics have positive health benefits for human hosts by positively influencing the state of the microbiome.
The result is improved overall health a better-functioning immune system that fights off pathogens that can cause us to get sick. Plus they give relief from the symptoms that come with certain illnesses.
Conditions/Sypmtoms Probiotics Can Help With
Diarrhea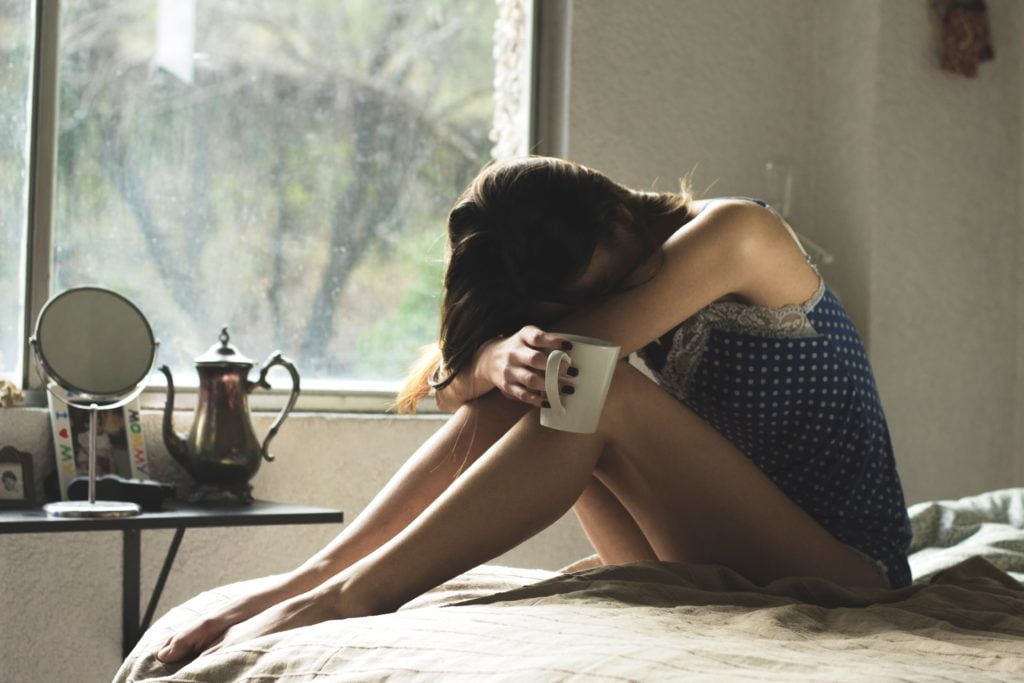 There have been numerous studies carried out regarding probiotics and diarrhea.
One of the systematic reviews and meta-analyses carried out on the subject was published in 2012 and found the available evidence shows that probiotics decrease AAD(antibiotic-associated diarrhea).[2]
The authors of this review, however, did express dissatisfaction with the reporting of the results; some of the studies reviewed published the genus and species of the tested probiotics but not the strain. This made it difficult to assess what strains specifically were leading to a reduction in diarrhea.
While this is a concern, we think it prudent to take probiotics with multiple strains that each have proven positive health benefits. This way, you receive the wide-ranging array of benefits that probiotics provide, treatment of diarrhea included—the good thing being is that there's very little risk associated with any probiotics.
With this being said, we do agree that more clinical trials that have more thoroughly controlled variables need to be conducted so that the medical/scientific communities and consumers can make more informed decisions.
A more recent 2013 systematic review on probiotics and their effects on community-acquired diarrhea showed probiotics reduced the frequency of diarrhea by 13.1% and patients saw a reduction in duration by 14%.[3]
Probiotics confer health benefits onto their host during and after a course of antibiotics by restoring gastrointestinal microecology.
They do that in various ways: "through receptor competition, competition for nutrients, inhibition of epithelial and mucosal adherence of pathogens, introduction of lower colonic pH favoring the growth of nonpathogenic species, stimulation of immunity, or production of antimicrobial substances."[4]
Anxiety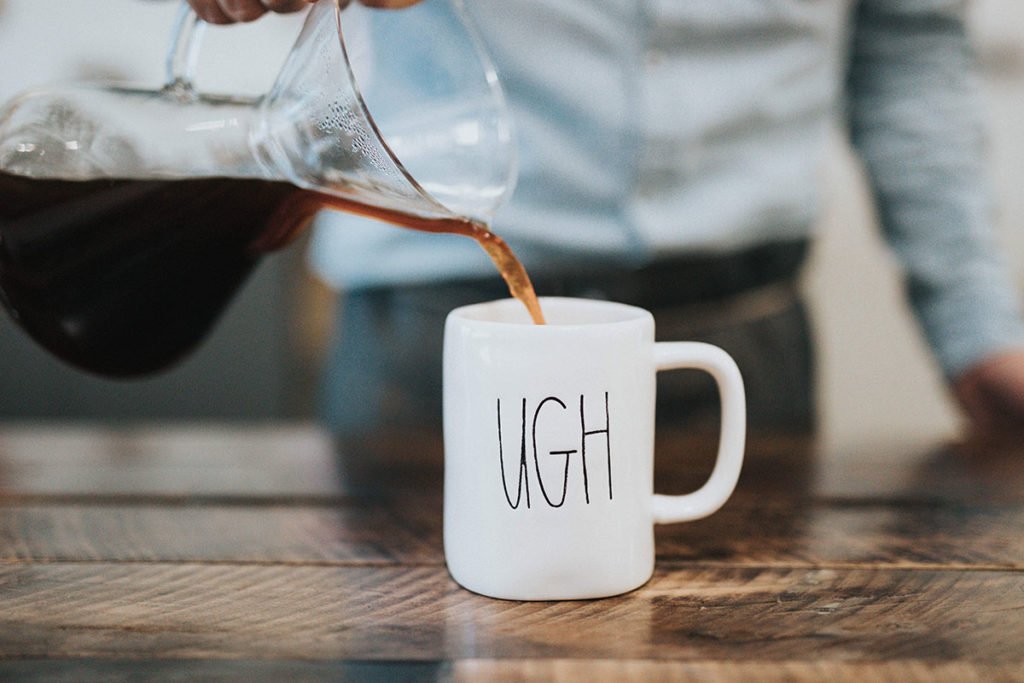 Researchers from the University of Toronto conducted a study on the emotional symptoms of patients with chronic fatigue syndrome and how they were affected by probiotics.
A very intriguing finding that they observed was that they "found a significant reduction in anxiety scores among those CFS patients consuming the LcS bacteria. The group differences in anxiety are noteworthy since anxiety is a frequent mental health symptom reported by CFS patients."[5]
A study done in rats showed that a lactobacillus probiotic strain not only improved anxiety-like behavior, but also restored overall cognitive function.[6]
Multiple studies in recent years have uncovered and corroborated the fact that the microbiota(the collection of microorganisms that live within the gastrointestinal tract) communicates with the central nervous system by activating neural pathways.
Researchers from the Department of Psychiatry and Behavioural Neurosciences at McMaster University in Ontario, Canada, stated that "ongoing and future animal and clinical studies aimed at understanding the microbiota–gut–brain axis may provide novel approaches for prevention and treatment of mental illness, including anxiety and depression.[7]
Studies in animals have also shown that the microbiota is involved in the stress response to the environment and other stimuli.
When probiotics are introduced to the microbiota, they attenuate behaviors indicative of anxiety and depression in animal models.[8] It can't just be assumed at face value that these findings will be directly transferrable to humans, but they are very promising results.
Constipation
Constipation is a condition that diminishes quality of life and afflicts a relatively large number of people of all ages; estimates range from 12% to 27.2% of the population. It's more common among women and chances of having it go up after age 65.[9] [10]
Traditional treatment for constipation has long been established, is safe and is effective in a good number of patients.[11] However, there are also a number of patients who don't see adequate results, prompting them to seek other options.
In 2010, a systematic review of the available studies was conducted and showed that probiotics are effective in alleviating constipation.
The probiotic strains in these studies included bifidobacterium lactis, lactobacillus casei, escherichia coli Nissle 1917(this probiotic is different from the more commonly-known forms of e. coli that can be toxic), and L. casei rhamnosus Lcr35. These probiotics improved stool consistency and defecation frequency.[11]
IBS
Irritable bowel syndrome is a relatively common condition that affects the large intestine. It is characterized by excess gas, diarrhea, constipation, cramping, abdominal pain, bloating and mucus in the stool. It's a chronic condition in many patients who have it, so it needs to be managed over time.[12]
There are many patients who experience adverse side effects from the pharmacological drugs that are normally prescribed for IBS, so patients have long sought alternatives.
Irritable bowel syndrome occurs when inflammatory indicators are overactive, when there are changes in the gut-brain axis caused by microbiome disruption and some other factors such as genetics. Probiotics provide their benefits because of their influence over balance of the gut microbiota, and in those with IBS that balance has been thrown off.
It's through this positive influence over the microbiota that probiotics lessen the severity of irritable bowel syndrome.
In one of the most recent meta-analyses conducted in 2015, researchers found that probiotics "reduce pain and severity scores" in patients with IBS.[13]
Crohn's Disease
Research into the potential treatment of Crohn's disease with probiotics is still in its infancy, but there have been some tests that showed "significant improvements" in Crohn's disease activity indices and histological scores.[14]
While it appears there is much to be learned in regards to probiotics and Crohn's disease (and it will undoubtedly be helpful once researchers find out what strains are the most effective in addressing Crohn's) probiotics are very safe for the most part so there's no harm in working it into a regular Crohn's treatment regimen and assessing whether they're helpful for you specifically.
Fatigue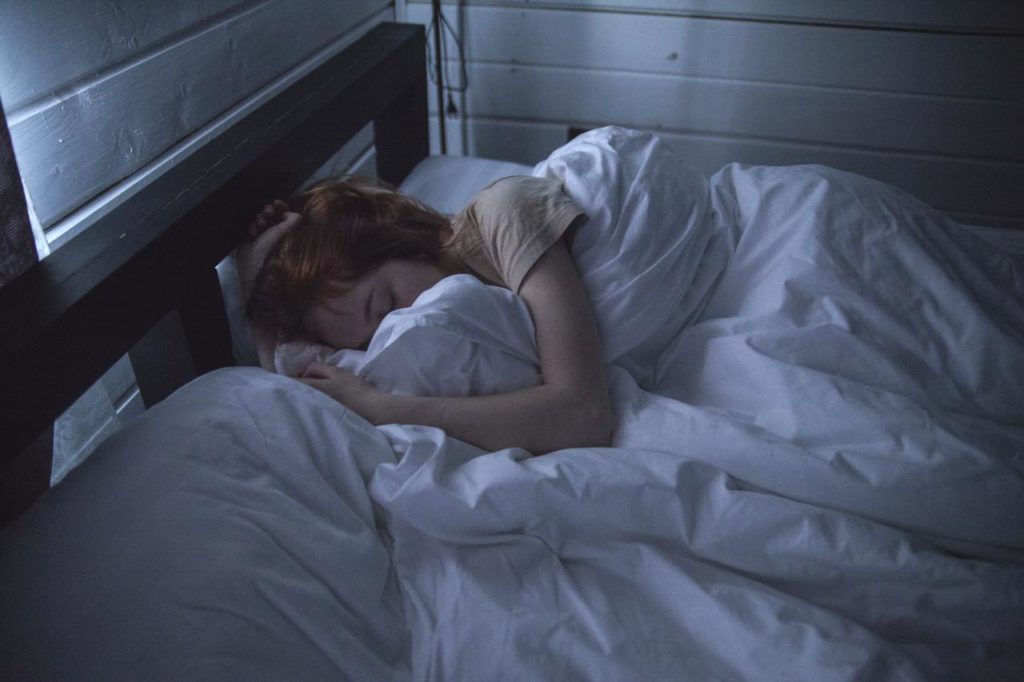 The knowledge in regards to the relationship between probiotics and fatigue is still relatively in its infancy as well, but there is some evidence indicating that probiotics can provide some degree of alleviation from fatigue.
Many patients with chronic fatigue syndrome have a dysfunctional gastrointestinal motility (GI motility refers to the muscular contractions that move food along the intestines), which means that the digestive system doesn't function optimally because of malfunctions such as intestinal paralysis and spasms.
What this has to do with probiotics is that they have been shown to improve gut motility, which in turn could have a positive impact on fatigue levels.[15]
Recovering From Antibiotics
It's widely known that antibiotics have had an enormous impact on the world and have saved countless lives. There are many bacterial diseases that are easily treatable today with antibiotics that resulted in severe illness or even death before their discovery.
However, antibiotics have been so over-prescribed to the point that some bacterial strains are becoming resistant to antibiotic treatment, which could cause widespread problems if the issue is not addressed.
The other issue with antibiotics is that they don't discriminate between the types of bacteria that they kill. They wipe out all or the majority of the bacteria within the digestive system, without regard to whether the bacteria is good or bad.
This can leave the door open for pathogens that would normally be killed by good bacteria to flourish and cause infections or diseases, such as clostridium difficile.
Probiotics help restore a healthy balance to the microbiome (the collection of microorganisms that live within the human body), which tends to get wiped out after taking antibiotics. Having a well-balanced microbiome results in a stronger immune system and thus better overall health.
Probiotics are also effective in treating the symptoms of antibiotics, namely diarrhea, also known as antibiotic-associated diarrhea, or AAD. Antibiotic-associated diarrhea is a very common side effect estimated to occur in 30% of those who undergo antibiotic treatment.
A systematic review and meta-analysis on probiotics and antibiotic-associated diarrhea called for additional testing and analyses to be carried out but concluded that taking probiotics does result in a reduction in the occurrence of AAD.[16]
Promoting a Healthy Environment for Probiotics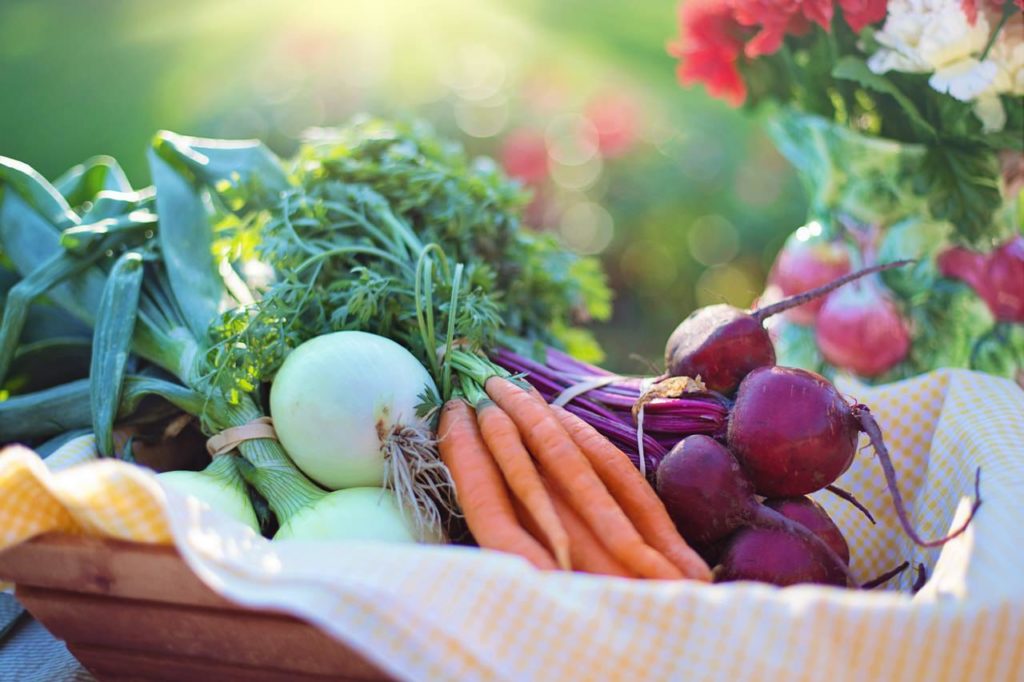 Over time, certain things can severely compromise our body's delicate natural balance of probiotic flora. Things like antibiotics, sugar, lack of exercise, lack of sleep and smoking can all make for harmful environments for probiotics and the microbiome as a whole.
These things should be avoided as much as possible(and antibiotics should be used only when absolutely necessary) and conditions should be optimized for beneficial bacteria to grow.
A healthy diet provides an environment for beneficial bacteria to grow and discourages pathogenic microbes from living in the gut and causing infections.
A healthy diet to go along with probiotics consists of traditionally fermented foods, complex carbohydrates and fiber. Processed foods should be avoided. Sugar should be avoided as well, as bad bacteria thrive on it.
What are Probiotic Strains?
Probiotics are not all the same; they range widely in the the amount and types of benefits they confer. Some of them are bacterial strains and others are yeasts.
This section will cover some of the more well-known and studied strains and their health benefits.
Bacillus Coagulans
Bacillus coagulans is a probiotic whose health effects and benefits are still being uncovered. Like with many probiotics though, the outlook is promising and very little side effects have been observed.
One of the unique aspects of bacillus coagulans compared to other probiotics is its ability to survive in extremely harsh environments. The reason being is that it is able to change itself into a spore and go into a dormant state.
There are several ways in which bacillus coagulans provides health benefits.
There have been several studies show that bacillus coagulans alleviates and improves quality of life for those with abdominal pain.[17] [18]
There is also evidence indicating that it helps with constipation[19], improves muscle recovery[20], and boosts the immune system.[21]
Bifidobacterium Lactis
Bifidobacterium lactis is a subspecies of bifidobacterium animalis and has some notable probiotic qualities.
Some research has shown that bifidobacterium lactis can assist in the digestion of gluten in those with coeliac disease or those with less severe gluten intolerances. This promotes the health of the small intestine and thus overall health in general.[25]
Bifidobacterium lactis also improves the immune system by strengthening the immune response at the cellular level.[26]
Bifidobacterium lactis, like multiple other probiotic strains, has a protective effect against diarrhea.
Bifidobacterium Bifidum
Research thus far into bifidobacterium bifidum has been limited, there have been a handful of studies showing its health benefits.
For one, bifidobacterium bifidum could be a great way to treat or use as a supplemental treatment for those who have irritable bowel syndrome. A randomised clinical trial showed that bifidobacterium bifidum "significantly alleviates irritable bowel syndrome and improves quality of life" and researchers called it a "promising candidate for IBS therapy.".[27]
It also appears that bifidobacterium bifidum could have some seriously positive implications in the prevention of eczema in at-risk infants. Eczema is characterized by dry, scaly, sensitive skin that for many is extremely uncomfortable and itchy.[28] A study found that by administering a probiotic mix including bifidobacterium bifidum, eczema can be prevented altogether.[29]
Bifidobacterium Breve
Bifidobacterium breve is one of the most common strains found in probiotic supplements, and for good reason.
Bifidobacterium breve is in some cases found naturally within the human body(the highest concentrations are found in the gastrointestinal tracts of infants and in human breast milk), and has wide-ranging health benefits.
The two benefits of bifidobacterium breve that probably have the ability to help the largest amount of people is helping with weight loss and improving the appearance and health of the skin.[30] [31]
Bifidobacterium breve can also:
Even with all these benefits that have been observed in clinical research, there's still a lot to be learned about bifidobacterium breve. If you'd like to learn more about this probiotic strain, take a look at our page here: https://consumershealthreport.com/probiotic-supplements/bifidobacterium-breve/
Bifidobacterium Infantis
Bifidobacterium infantis is a gram-positive anaerobic bacterium that is naturally found within the human body in the gastrointestinal tract and in the oral cavity.
It was originally discovered and isolated from human infant feces.
In a review on probiotics and their effects on irritable bowel syndrome, researchers found that some of the most compelling evidence came from trials that included bifidobacterium infantis. This probiotic demonstrated efficacy in reducing the effects associated with IBS.[38]
Bifidobacterium infantis also has an anti-tumor effect, which could be a significant finding in regards to the prevention of cancer, although additional research needs to be carried out.[39]
Additionally, some findings indicate that bifidobacterium infantis could be helpful in regulating depression, and by extension be applied to psychological well-being more broadly.[40]
Bifidobacterium Longum
Bifidobacterium longum is a gram-positive probiotic bacteria that produces lactic acid within the gastrointestinal tract. This production of lactic acid is beneficial to the immune system, as it inhibits the growth of harmful, pathogenic bacteria that cause infections.
Bifidobacterium longum is one of the probiotics that is often added to certain foods like yogurt for its health benefits. It's also one of the first probiotic bacteria that colonize the gut in human life.
There is a large number of benefits that can come from having bifidobacterium longum in your diet. Bifidobacterium longum has been shown to:
There is also evidence indicating that bifidobacterium longum has various benefits on psychological well-being.
The existing research points to bifidobacterium longum being effective in fighting against depression[48], alleviating anxiety[49] , and even improving schizophrenia.[50]
Bifidobacterium Animalis
Bifidobacterium animalis is a species of bacteria rather than a strain; two of its more common and commercially available strains include B. animalis spp. lactis BB-12 and B. animalis spp. lactis DN-173 010.
The probiotics that fall under the bifidobacterium animalis species have a wide range of health benefits. They include losing weight/keeping weight off[51], it has immune system-boosting properties[52], alleviation of allergies and inflammation[53] [54], and it also has some antioxidant properties.[55]
Some studies have shown that bifidobacterium animalis could be effective in fighting against disease as well, including diabetes[56], celiac disease[57], autoimmune diseases[58], and could possibly even prevent and fight against cancer[59].
It fights against pathogenic infections like h. pylori too.[60]
These benefits are by no means comprehensive either; bifidobacterium animalis and its strains have numerous other health benefits that make it a very powerful health supplement.
Lactobacillus Acidophilus
Lactobacillus acidophilus is a lactic acid-producing gram-positive bacteria.
It is the most thoroughly researched probiotic and is very commonly used in probiotic supplements due to its proven health benefits and safety record.
Some of the most notable reported health benefits of lactobacillus acidophilus include:
Prevention/reduction of diarrhea[61]
Could have the potential to lower cholesterol[62]
Activates the immune system[63]
Could help those who are lactose intolerant[64]
Could aid in the prevention of allergies[65]
Fights against infections and disease such as irritable bowel syndrome and cancer.
If you'd like to learn more about the history and potential health benefits of this probiotic, take a look at our page here.
Lactobacillus Bulgaricus
Lactobacillus bulgaricus is a probiotic that is adept at surviving in harsh environments, whether that be highly acidic environments or those with high temperatures.
There have been a number of studies reporting probiotic benefits of lactobacillus bulgaricus including:
Prevention and treatment of diarrhea[66]
Potential to improve psychological well-being[67], and the
Lactobacillus Casei
Lactobacillus casei is a probiotic bacteria whose health benefits derive from it having helpful antioxidant effects.
Like many probiotics, lactobacillus casei has been shown to be beneficial in the prevention and regulation of diarrhea.[70] Patients suffering from constipation also saw an improvement in their condition.[71]
Some studies have shown that lactobacillus casei has the ability to stimulate the immune system.[72] [73]
Some other potential benefits of lactobacillus casei include:
Lactobacillus fermentum
Species of the lactobacillus fermentum genus can be found naturally within the human intestinal tract.[78] [79]
Although it is a less-studied probiotic/antioxidant, there is some preliminary evidence of its probiotic effects.
Some of these potential health benefits include:
Lowering cholesterol[80]
exhibits anti-inflammatory properties[81]
has benefits on cognitive function/mood[82] (among several others)
Lactobacillus helveticus
Lactobacillus helveticus is a lactic acid probiotic bacteria that can be be found naturally in the human gut, as well as in certain foods.
Some of the potential probiotic benefits of lactobacillus helveticus include:
Being a sleep aid[83]
it appears to have some benefits on psychological issues like anxiety and depression[84], and could be effective in lowering blood pressure.
Lactobacillus helveticus has a strong ability to survive transit through the gastrointestinal system, which allows it to pass off its benefits, which is not the strong suit of all probiotics(with some probiotics their bioavailability, or their ability to survive the journey through the gastrointestinal system, is questionable).[87]
Lactobacillus Plantarum
Lactobacillus plantarum is one of the more well-studied of the known probiotic strains.
It is also one of the most useful probiotics due to its wide variety of observed health benefits.
Lactobacillus Rueteri
Lactobacillus rueteri is a lactic acid-producing bacteria that can be found in the digestive tracts of humans, mammals and birds, although in humans it tends to be found in relatively small numbers.
Back when this probiotic was discovered in the 1960s, it was naturally found in humans at a higher rate than is seen today due to dietary and lifestyle changes.[97]
The drop in prevalence of this probiotic is unfortunate but you personally can add this to your gut by making some changes to include it in your diet, or by taking it in supplement form or eating more fermented foods such as saurkraut and staying away from preservatives.
Lactobacillus rueteri is another probiotic that has a wide range of known potential health benefits.
Some of the more desired ones include:
Lactobacillus Gasseri
Lactobacillus gasseri is a probiotic of the lactobacillus genus, which convert sugars to lactic acid.
This probiotic is likely beneficial in:
Lactobacillus Paracasei
Lactobacillus paracasei is a gram-positive lactic acid probiotic that is frequently added to probiotic-infused foods such as yogurt.
It's also naturally found in the human body.
Lactobacillus paracasei's health benefits include:
Lactobacillus Helveticus
This probiotic can be found in certain dairy products and there is evidence showing that it supports the digestive system and stimulates the immune system.
Lactobacillus helveticus has traditionally been used as a starter culture in Swiss cheeses.
There is evidence indicating that lactobacillus helveticus has the following health benefits:
Lactobacillus Rhamnosus
Lactobacillus rhamnosus is up there with the most studied and widely-used strains of probiotics.
It has a good safety record and a number of health benefits.
Those benefits include:
Prevention of allergic reactions
Prevention and treatment of diarrhea and other gastrointestinal issues
It also stimulates immune response[118]
Lactobacillus Plantarum
Lactobacillus plantarum is a lactic acid bacteria probiotic with a plethora of health benefits.
Some of them include:
Lactobacillus Salivarius
Lactobacillus salivarius is a lactic acid bacteria that gets its name from it having been first isolated from human saliva.
It is naturally found in the human digestive tract and provides multiple health benefits such as:
Lactococcus Lactis
Lactococcus lactis is a probiotic which has a generally recognized as safe(GRAS) status from the food and drug administration(FDA).
This bacteria has long been used in the fermentation of various cheeses and other dairy products.
Here's what makes lactococcus lactis a probiotic:
Pediococcus Acidilactici
Pediococcus acidilactici is a more obscure bacteria, but has the generally recognized as safe(GRAS) status and has been proven to have some probiotic properties.
This probiotic has the potential to:
Have a positive influence over cell growth
Improves cholesterol removal capability
Improves bacteriocin production[150]
Streptococcus Thermophilus
Streptococcus thermophilus is a gram-positive lactic acid bacteria.
It's used in the production of yogurt and other fermented milk products.
Less is known about this probiotic but it does have several possible health benefits:
Has shown anti-tumor activity in animal testing, so it could help to combat cancer[151]
Kills bacteria that causes bad breath[152]
Could lessen the severity of lactose intolerance[153]
Saccharomyces Boulardii
Saccharomyces boulardii is unlike many other probiotics in that it's a yeast rather than a bacteria.
It is derived from tropical plants.
Some of the potential health benefits of this yeast include:
Foods Containing Probiotics
There are plenty of foods that contain probiotics, whether they contain them naturally, are used in the fermentation process or were added to the food simply because of their health benefits.
Kombucha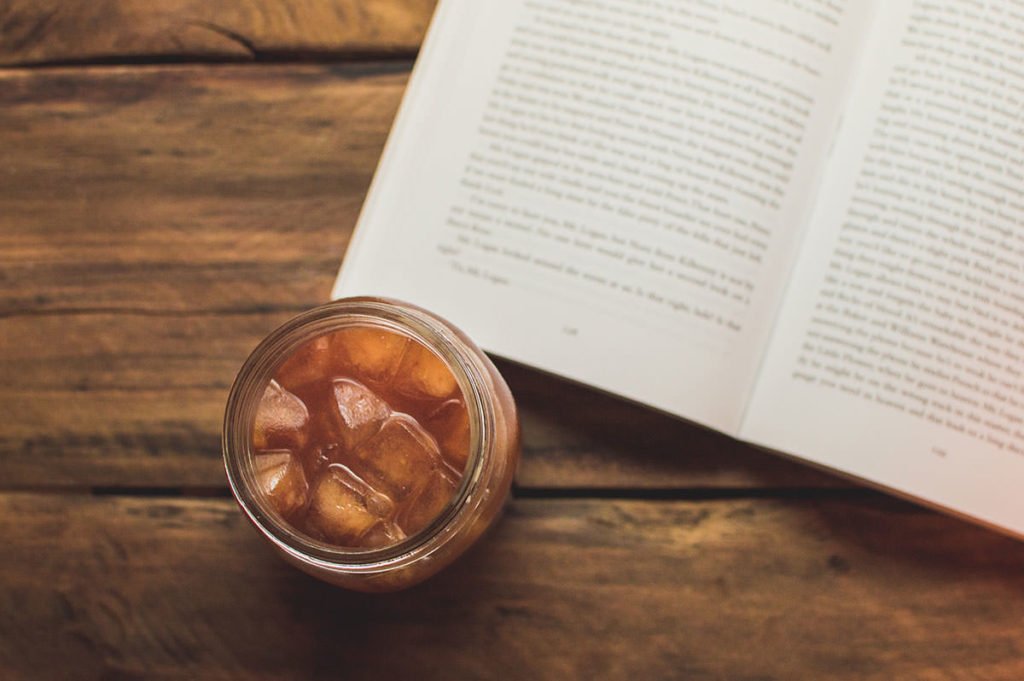 Kombucha is a fermented tea made with tea leaves, sugar and probiotic yeasts/bacteria.
There have not been very many studies done directly on kombucha but it does contain probiotics that have been proven beneficial in supplement and other forms.
Some of the health benefits associated with the ingredients and probiotics found in kombucha include weight loss, detoxification, immune system benefits, liver benefits and digestion support.
Yogurt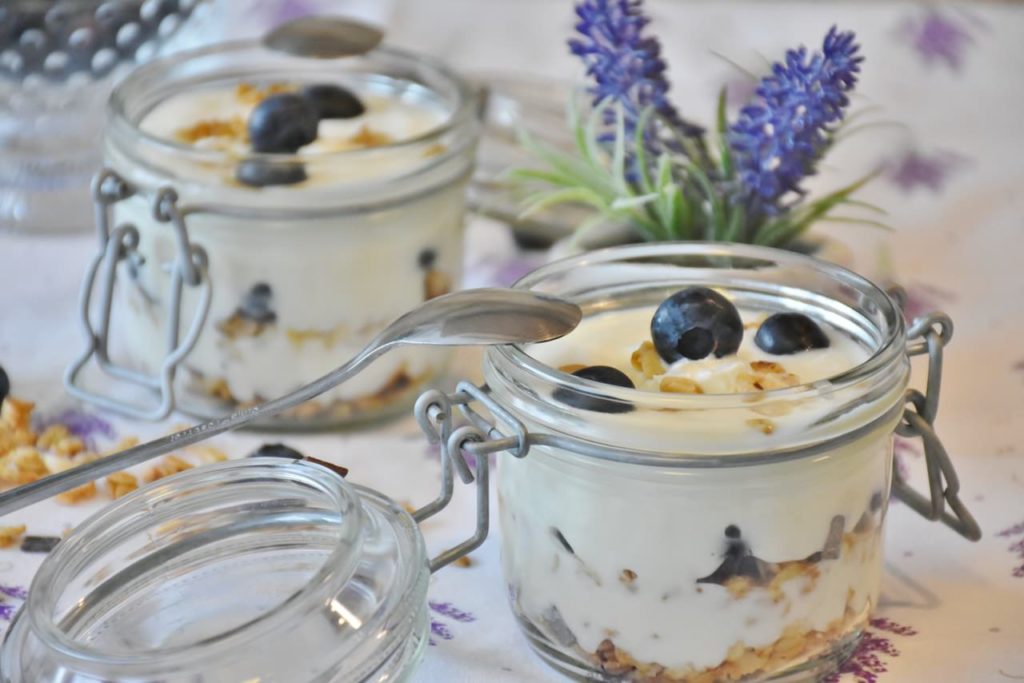 Yogurt contains probiotic microorganisms from starter cultures that are used in the fermentation process or are added in later by the manufacturer.
There's a variety of bacteria that can be used in the fermentation process and manufacturers can add whatever probiotics they deem appropriate, so there is a corresponding wide variety of probiotics(and therefore benefits) that you may get from yogurt.
There are also certain yogurts on the market that don't contain any probiotics due to being killed in the pasteurization process. So when buying yogurt it's important to do some background research into the brand and read the nutritional label if you want probiotic benefits.
Sauerkraut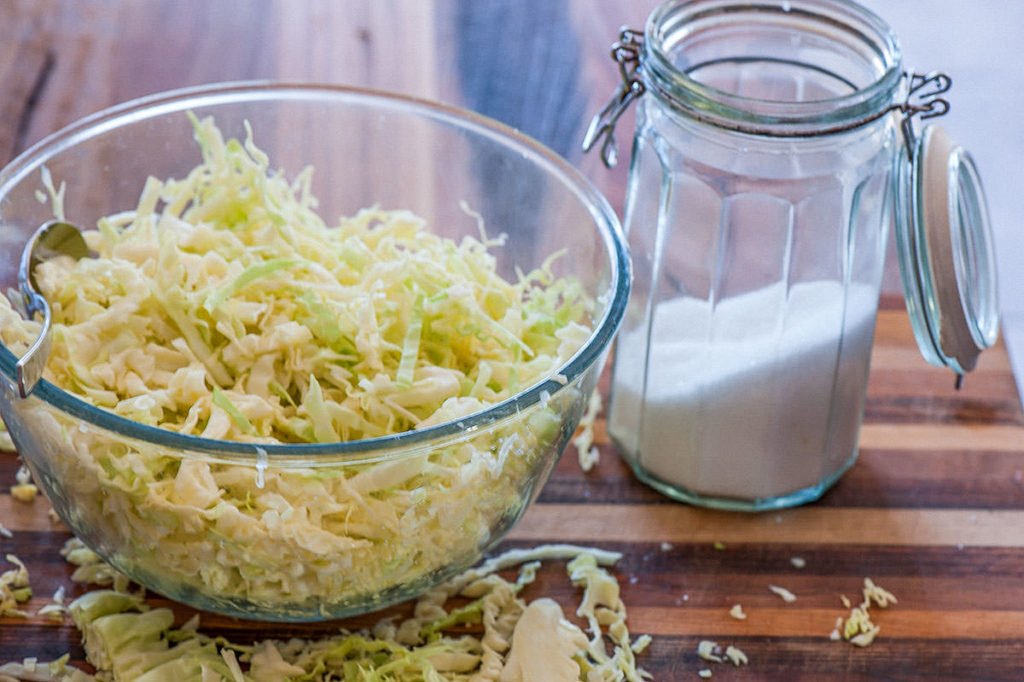 Sauerkraut is a type of fermented cabbage which is used as both a side dish and condiment, depending on the location and culture where it is consumed.
Because of the fermentation process used to make sauerkraut, it has even more nutritional properties than the already-healthy cabbage itself.
The probiotics contained in sauerkraut have the ability to reduce cholesterol levels[161], and contains lactic acid bacteria, which is known to have a variety of health benefits.[162]
Pickles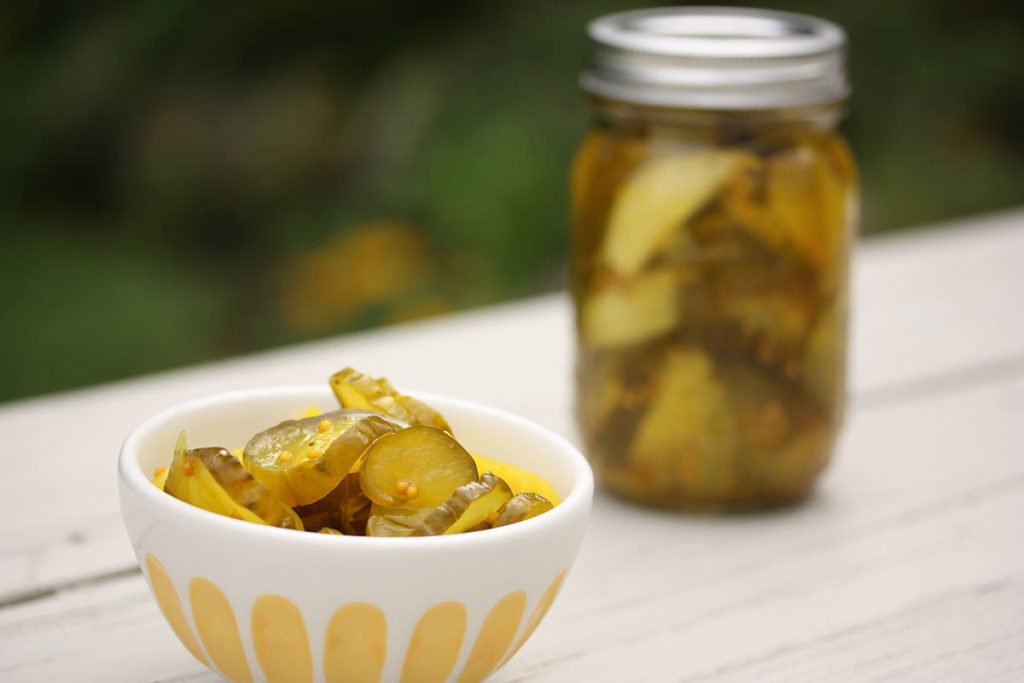 Like the other foods discussed here, the presence and strength of probiotics in pickles is highly dependent on the type of pickle and manufacturing process used.
There is evidence, however, that the strains found in pickles are "promising probiotic candidates".[163]
A study done on Japanese traditional vegetable pickles showed that their bacteria could "could effectively stimulate immune activities and showed allergic inhibitory effects."[164]
Kimchi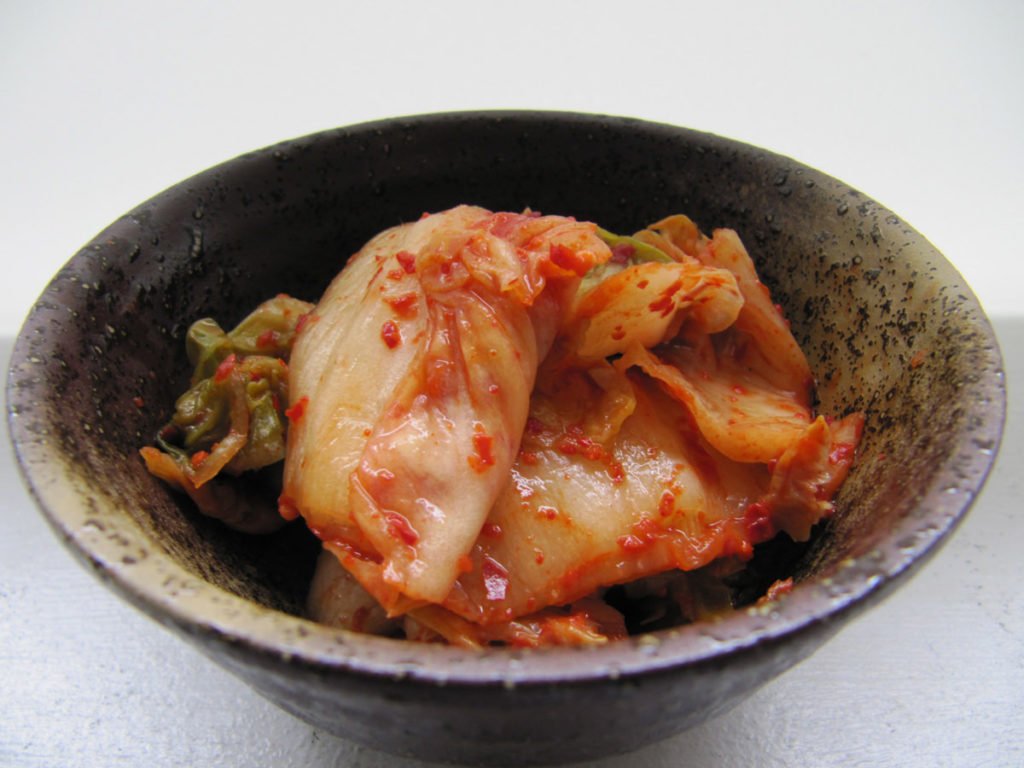 Kimchi is a traditional Korean food thought to have originated some 1500 years ago.[165]
It is manufactured by fermenting baechu cabbage with other subingredients such as garlic, ginger and red pepper powder.
The lactic acid bacteria produced in the fermentation process of kimchi has potential health benefits that include "anticancer, antiobesity, anticonstipation, colorectal health promotion, probiotic properties, cholesterol reduction, fibrolytic effect, antioxidative and antiaging properties, brain health promotion, immune promotion, and skin health promotion."[166]
Cheese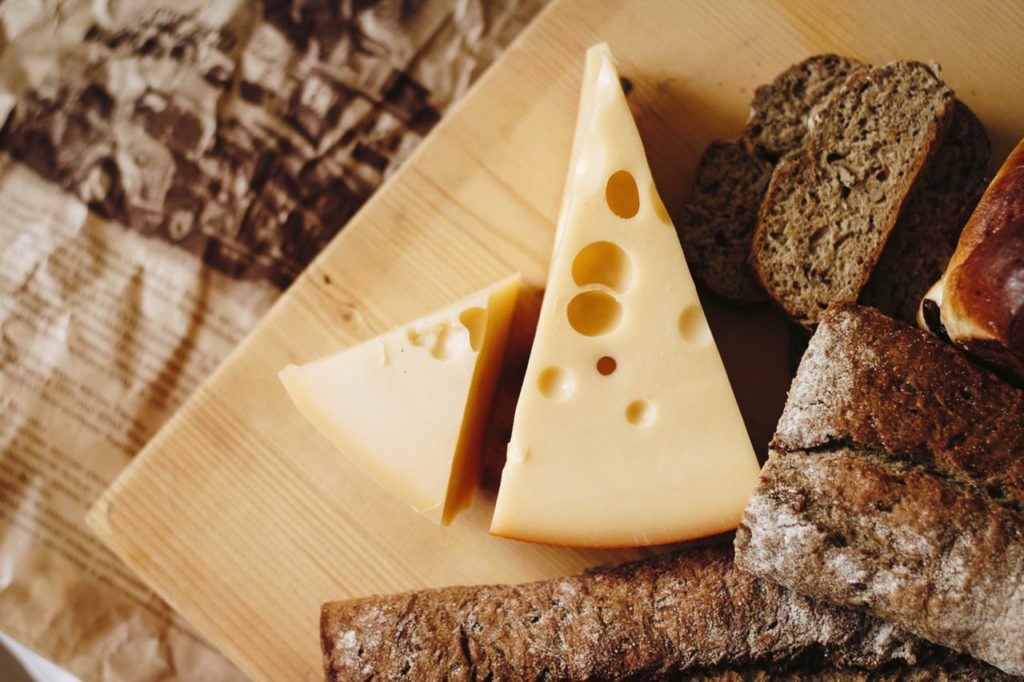 As with all probiotic foods you have to do your due diligence into the product and brand but there are certain cheeses that contain probiotics.
Studies have shown that bifidobacteria and lactobacillus probiotic strains are able to survive in cheeses such as cheddar and gouda.[167]
Kefir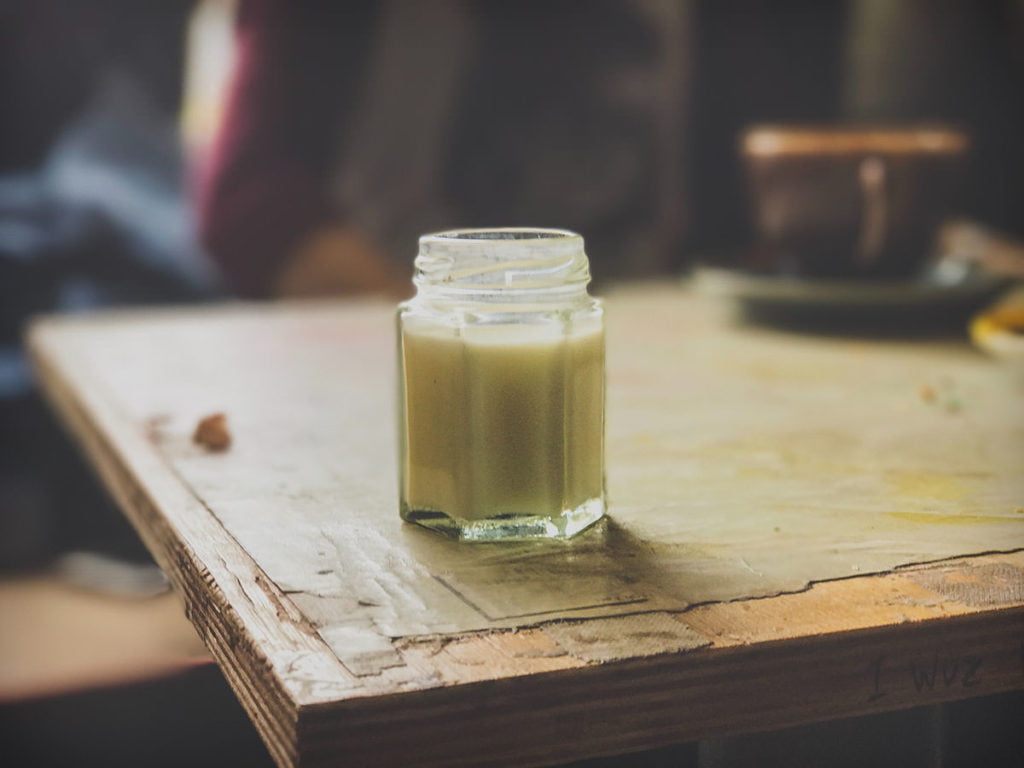 Kefir is a probiotic milk drink made by mixing bacterial and yeast cultures with cow's milk.
The drink dates back 2,000 years and originated in the Caucasus Mountains of West Asia.
The drink has gained popularity in Western culture recently, undoubtedly in part due to its health benefits. Several studies have shown that kefir health benefits include "antimicrobial, antitumor, anticarcinogenic and immunomodulatory activity". Not only that, but it also assists in lactose digestion.[168]
Probiotic Foods or Supplements?
This is just a small number of foods containing probiotics—there are many more that can improve your health by adding to your diet.
Based on the available studies on the subject, it appears that both probiotic foods and supplements are able to confer the health benefits associated with them.
A 2014 study[169] suggests that probiotic foods are slightly more favorable in terms of their viability in delivering their benefits. However, for a variety of reasons, not everyone has the option of working that many probiotic foods into their diet.
That's where probiotic supplements come in.
Taking a probiotic supplement guarantees you get a healthy dose of probiotics consistently in your system and can give a wider variety of probiotic strains compared to just getting probiotics solely through food.
Best Time to Eat/Take Probiotics
As far as when to take probiotic supplements go, there isn't a whole lot of definitive research on the topic. However, the available research thus far seems to indicate that taking probiotics within 30 minutes of a meal or at mealtime leads to the best outcomes.[170]
For those who are prone to upset stomach when taking pills on an empty stomach, taking probiotics with a meal is a good idea.
If you're taking a round of antibiotics, probiotics should be taken at least two hours before or after the antibiotics. Antibiotics kill bacteria(which is what the majority of probiotic microorganisms are) so ingesting antibiotics and probiotics apart from each other ensures that they won't interact with one another.
Side Effects of Probiotics
There are very few side effects of taking probiotic supplements, and the majority of the ones reported thus far are mostly mild. However, there have been instances of more serious complications so it's important to be aware of them and when to potentially avoid taking probiotics.
Bloating/Gas
The most common side effects associated with probiotics are uncomfortable digestive issues such as feeling bloated and having gas.[171] Many who report having these symptoms say that these side effects go away after taking probiotics for a couple weeks.
Potential Risk for Immunocompromised Patients
As you probably know by now, probiotics are good microorganisms that have a mutually beneficial with their host. However, too much of a good thing can be bad in the case of probiotics.
According to the CDC, "examples of persons with weakened immune systems include those with AIDS; cancer and transplant patients who are taking certain immunosuppressive drugs; and those with inherited diseases that affect the immune system (e.g., congenital agammaglobulinemia, congenital IgA deficiency)."[172]
Probiotics should be avoided in these patients because there have been documented cases of sepsis.
Conclusion
There needs to be a significant more amount of research done on probiotics, and more specifically, which probiotic strains do what.
There are a number of studies where researchers studied probiotic products containing multiple strains of probiotics, and therefore it's difficult to assess the merits of each strain and what benefits can be attributed to them.
However, it has been proven in a slew of tests that probiotics do have some significant health benefits and for the most part are completely safe. More controlled testing is warranted but the testing so far has been extremely promising so we recommend getting a healthy amount into your regular diet and/or taking probiotic supplements.
Wondering which probiotics you should buy?
Not all probiotic supplements are created equally. Take a look at our top 5 probiotics here: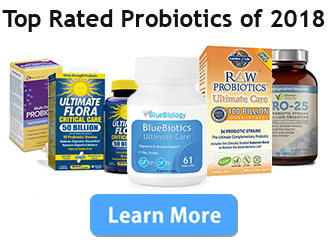 Citations